Join the Intelligence and National Security Community at #IntelSummit23
Registration is now OPEN for the 10th AFCEA/INSA Intelligence and National Security Summit!
The powerful, two-day program will feature five blockbuster plenaries, six engaging breakout sessions, and a jampacked exhibit hall full of the latest IC technology innovations.
Don't miss the nation's premiere conference for unclassified dialogue between U.S. Government intelligence agencies and their industry and academic partners!
Secure your spot today!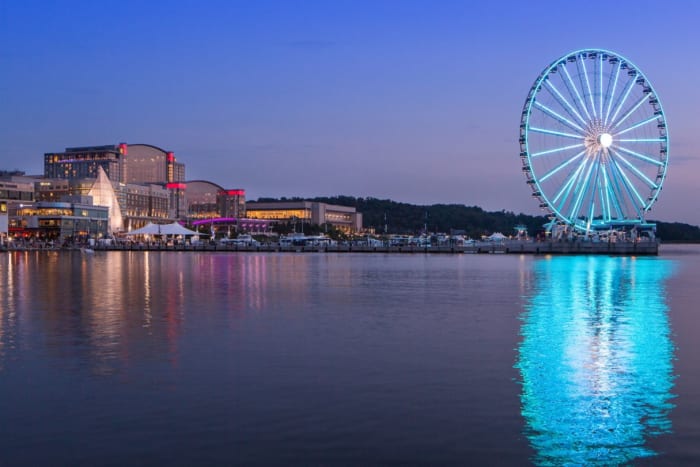 What to Expect
Five plenary sessions
Top agency and military intelligence leaders will discuss: Strategic Intelligence Challenges, Military Intelligence Priorities, and the State of the Community.
Six breakout sessions
Senior executives, technology experts, and thought leaders will examine some of the most pressing issues facing the community.
Robust Exhibit Hall
The latest technology innovations and services will be on display at #IntelSummit23. Plus, powerful networking designed to foster partnerships and relationship building!
---
Thank You to Our 2023 Sponsors
Data loading, please wait...
2022 Confirmed Speakers

Paul Abbate
Deputy Director
Federal Bureau of Investigation

The Honorable Christy Abizaid
Director
National Counterterrorism Center

Lt Gen Robert Ashley, Jr., USA (Ret.)
CEO
Ashley Global Leadership & Security

David Barboza - Moderator
Co-founder and Staff Writer
The Wire

George C. Barnes
Deputy Director
National Security Agency

Julian Barnes - Moderator
National Security Reporter
New York Times

LTG Scott Berrier, USA
Director
Defense Intelligence Agency

The Honorable David Cohen
Deputy Director
CIA

James Doggett
VP, Mission Assurance
HawkEye 360

Sandra Erwin - Moderator
Senior Reporter
SpaceNews

Dr. Evelyn Farkas
Executive Director
McCain Institute

Dr. Kelly Fletcher
Principal Deputy Chief Information Officer
Department of Defense

Tony Frazier
Executive Vice President and General Manager, Public Sector Earth Intelligence
Maxar Technologies

Brig Gen Gregory Gagnon, USSF
Director of Intelligence, Surveillance and Reconnaissance,
Headquarters U.S. Space Force
Frank Garcia
Professional Staff Member
Permanent Select Committee on Intelligence

Leonel Garciga
Director of Information Management
HQDA-DCS-G2, U.S. Army

David Gauthier
Director, Commercial and Business Operations Group in the Source Directorate
National Geospatial Intelligence Agency

Glenn Gerstell
Senior Advisor
Center for Strategic and International Studies

J.J. Green - Moderator
National Security Correspondent
WTOP Radio

Geoff Hale
Director, Election Security Initiative
Cybersecurity and Infrastructure Security Agency

The Honorable Kathleen Hicks
Deputy Secretary of Defense

LTG Thomas Horlander, USA (Ret.)
Strategic Business Development Manager for Defense and National Security
Intel

Grace Hoyt
Account Security Partnerships
Google

Dr. John Huth
Chief of the Office of Space and Counterspace
Defense Intelligence Agency

Dr. Frederick Kagan
Director, Critical Threats Project
American Enterprise Institute

Lt Gen Leah Lauderback, USAF
Deputy Chief of Staff for Intelligence, Surveillance, Reconnaissance and Cyber Effects Operations
Headquarters U.S. Air Force/A2

LTG Susan Lawrence, USA (Ret.)
AFCEA International
President & CEO

Leticia Long
Chair of the Board
Intelligence and National Security Alliance

Dr. Catherine Marsh
Director
Intelligence Advanced Research Projects Activity (IARPA)

Jeanette McMillan
Assistant Director for the Supply Chain and Cyber Directorate (SCD)
National Counterintelligence and Security Center

Halimah Najieb-Locke
Deputy Assistant Secretary of Defense (DASD)
Industrial Base Resilience

Lt Gen Bob Noonan, USA, (Ret.)
AFCEA Intelligence Committee
Chair

Rear Admiral Rebecca Ore
Assistant Commandant For Intelligence (CG-2)
U.S. Coast Guard
Margie Palmieri
Deputy Chief Digital and AI Officer
The Department of Defense's Chief Digital and Artificial Intelligence Office (CDAO)
Debora A. Plunkett
Cybersecurity Leader and Former Director of Information Assurance, National Security Agency

Dr. Lisa Porter
Co-President
LogiQ
Greg Ryckman
Deputy Director for Global Integration
Defense Intelligence Agency

The Honorable Christopher J. Scolese
Director
National Reconnaissance Office

MajGen William Seely, III,
Director of Intelligence
Headquarters Marine Corps

Jeffrey Seldin - Moderator
National Security Correspondent
Voice of America (VOA)

Lewis Shepherd
Senior Director for Research and Innovation, VMware
Vice Chair of the AFCEA Intelligence Committee
Peter Swartz
Co-Founder and Chief Science Officer
Altana AI

Dr. Stefanie Tompkins
Director
Defense Advanced Research Projects Agency (DARPA)

VADM Jeff Trussler, USN
Director of Naval Intelligence
Deputy Chief of Naval Operations for Information Warfare, N2/N6, Office of the Chief of Naval Operations

Lori Wade
IC Chief Data Officer, Assistant DNI for Data and Partnership Interoperability
Office of the Director of National Intelligence

VADM Frank Whitworth
Director
National Geospatial Intelligence Agency

Kristin Wood
CEO
Grist Mill Exchange

Brigadier General Peter Zwack (Ret.)
Global Fellow
The Woodrow Wilson Center - Kennan Institute
Put your Brand in front of Key Public and Private Sector Decision Makers!
Align your organization with the nation's premier unclassified event focused on critical national security challenges and opportunities. More than 1,500 public, private, and academic stakeholders regularly attend this two-day program focused on the effectiveness, transparency and accountability of our intelligence and national security communities.
Gain brand visibility with top public and private sector leaders
Build valuable relationships across the intelligence and national security community
Expand your footprint in emerging national security technology sectors
Raise your organization's profile as an industry thought leader
View available
sponsorships
and
exhibiting
opportunities!
00

Days

:

00

Hours

:

00

Minutes

:

00

Seconds
Connect with Us | #IntelSummit23