Media Resources
September 13-14, 2021
Media Resources
Summit Graphics
Full Color Logo

Display Ads
Leaderboard

Medium Rectangle

---
AFCEA Leadership Bios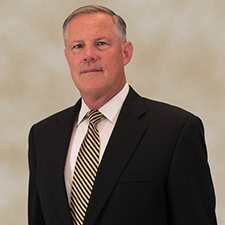 Lt. Gen. Robert M. (Bob) Shea, USMC (Ret.)
President and Chief Executive Officer
AFCEA
Lieutenant General (Ret.) Robert M. (Bob) Shea most recently served as the Executive Vice President, Strategic Solutions, for Smartronix, Inc. Hollywood, MD.
Prior to leaving active duty, Shea served as the Director, Command, Control, Communications and Computer Systems (C4 Systems), The Joint Staff. He was the principal advisor to the Chairman, Joint Chiefs of Staff on all C4 systems matters within the DoD.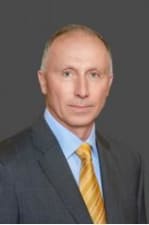 Lt Gen William Bender, USAF (Ret.)
Chairman of the Board of Directors
AFCEA
Lt. General William J. Bender currently serves as the Strategic Account Executive, Government Relations, within the Business Development & Strategy Group at Leidos. General Bender is responsible for strengthening and advancing trusted relationships with customers and advancing strategic initiatives to foster enterprise growth.
---
INSA Leadership Bios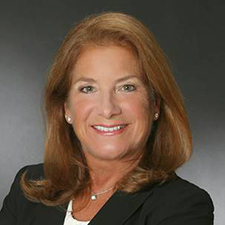 Letitia A. Long
Chairman of the Board
INSA
Letitia "Tish" Long became the fifth chairman of the INSA Board of Directors in January 2016. She served as director of the National Geospatial-Intelligence Agency (NGA) from October 2010 to October 2014, becoming the first woman to lead a major U.S. intelligence agency. Ms. Long is a proud alum of Virginia Tech, where she earned a Bachelor of Science in Electric Engineering. She also has a Master of Science in Mechanical Engineering from Catholic University of America. She currently sits on the boards of INSA member companies Raytheon Company and Noblis Inc., as well as Urthecast Corporation.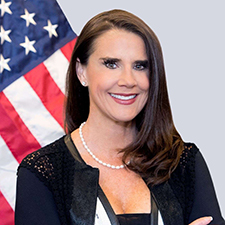 Suzanne Wilson Heckenberg
President
INSA
Suzanne Wilson Heckenberg assumed the position of president of the Intelligence and National Security Alliance in December 2019. In this capacity, she directs INSA's daily operations and provide strategic guidance regarding membership, external partnerships and policy initiatives developed by its member-led councils and task forces. Previously, she served as the organization's first chief operating officer (2016) and as vice president of development (2012). Prior to joining INSA, she was vice president of marketing for Ripple Communications and served as director of business development for Altron, Inc., a woman-owned government contractor in the IT space. Suzanne began her career as Whip Assistant to U.S. Congressman Newt Gingrich. She holds a B.A. from Auburn University.