About the Summit
July 13-14, 2023
About the Intelligence and National Security Summit
Powered by AFCEA International and the Intelligence and National Security Alliance (INSA), #IntelSummit23 brings public and private sector leaders together to advance collaborative solutions to critical intelligence and national security challenges. The powerful two-day program features five plenaries and six breakout sessions that examine "ripped from the headlines" issues such as lessons learned from the Russia/Ukraine War, technology futures, AI and emerging technologies, and the future of NATO and regional alliances.

Why Attend
The Summit is the premier forum for unclassified dialogue between U.S. Government intelligence agencies and their industry and academic partners. Attending the Summit provides you with:
Hands-on access to the latest technological advancements in the intelligence community
Key insights from senior government leaders, technical experts, leading edge researchers, and people in the field working to overcome challenges with creative solutions
Opportunities to expand your professional network
---
About AFCEA International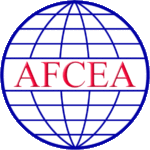 AFCEA International is a member-based, non-profit association for professionals that provides highly sought after thought leadership, engagement, and networking opportunities. We focus on cyber, command, control, communications, computers, and intelligence to address national and international security challenges. Click
here
to read more.
About INSA

The Intelligence and National Security Alliance (INSA) is the leading nonpartisan trade association for driving public-private partnerships to advance intelligence and national security priorities. INSA brings together committed experts in and out of government to identify, develop, and promote practical and creative solutions to national security problems. INSA has more than 160 organizations in its membership and enjoys extensive participation from leaders and senior executives in the public, private, and academic sectors. Click
here
to learn more.